Natural Attractions and Parks in Gold Coast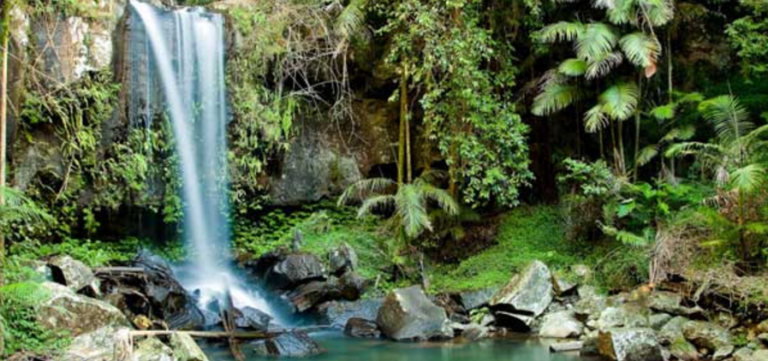 Our direct Gold Coast airport transfers company caters to all travelers including nature lovers. This post is dedicated to the nature lovers and families travelling to the Gold Coast.
The Gold Coast is a platter full of flavours to be explored. From nature and wildlife to botanical gardens, you could very well fall short of days but not of places to visit. You can easily get to these 10 must visit places via our direct airport transfers.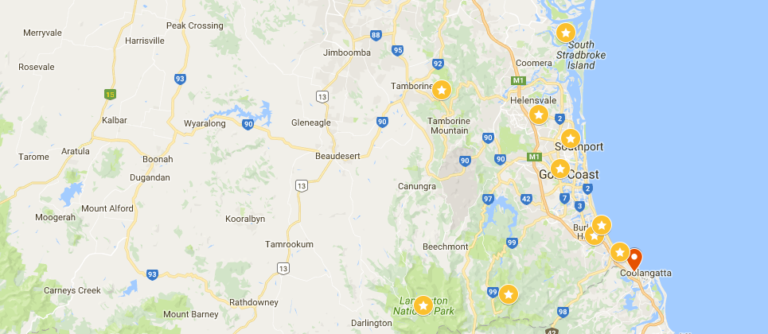 This is one of the most famous tourist points in Gold Coast. Glorified with all the natural beauty, animals, historic heritage and culture, Currumbin Wildlife Sanctuary is a place that should be on your travel itinerary. Not only will you enjoy the koalas and kangaroos but this sanctuary also gives you a chance to adopt an animal of your choice. It's a perfect combination of holiday adventure and a back-to-nature experience.

Another national park that takes you to nature's doorstep is Lamington National Park. It's one of the largest national parks of Queensland and provides food and shelter for a huge array of sub-tropical birdlife and over 160 species of reptiles, frogs, mammals and invertebrates. If you have a passion for watching nature in its true colors and enjoy mountain-fringed rainforest landscape, this is a place to be.

Spread across the western skyline, Springbrook is one of the most famous national parks not only in Gold Coast but throughout Queensland. Blessed with spectacular rainforests, cascades, tumbling creeks and waterfalls, it's  a perfect place to take walks and enjoy forest beauty, parks and caves. Springbrook National Park covers 6725 ha. and has four main sections – Springbrook plateau, Mount Cougal to the southeast and Natural Bridge and Numinbah to the west. The most famous points to visit in Springbrook are Mount Nimmel and Purling Brook Falls.

The Gold Coast Regional Botanic Gardens are open year round, from 5am to 7pm each day. It's a great place to hang out with your family and have fun. With facilities including barbeques, shelters, picnic areas, a children's playground, walking trails and boardwalks around the lake, it's a "back to nature" experience for everyone. It's free to visit the park and the Sensory Garden allows smelling and touching plants and flowers. A bonus is the freshly ground organic coffee, loose leaf teas and gluten-free treats that are available at the gardens.

If you're interested in wildlife and safaris, this is the park for you. Blooming in the heart of Burleigh Heads, David Fleay's is a wildlife park with lots to explore. You can stroll through the tranquil surroundings to experience some of Queensland's most iconic natural habitats and meet the resident wildlife, in just one day.  Whether you're interested in exploring the park on your own or joining Park Rangers, both can be arranged for you. This wildlife park also has shows like, 'Creatures of the Night' or 'Fleay's In Flight'.

Flowing through the suburbs of Gold Coast, Loders Creek is a stream and tidal creek with freshwater and tidal wetlands, and some dry eucalyptus forest. The wildlife here includes native species such as bandicoots, koala, lace monitor and lots of butterflies. Though it's not as famous as other national parks, it's a place to enjoy simplicity and serenity.

If you're a whale-lover, the Burleigh Head National Park with it's rocky foreshore and rainforests is your destination. Come watch the whales in spring and see sea-eagles soaring along the coast, or simply stroll along the pathways. A wild, natural headland in the heart of the Gold Coast, it has ancient volcanic columns that meet the sea. This park features a rainforest, pandanus groves, tussock grassland, a eucalypt forest, coastal heath and mangroves. Enjoy Australian brush-turkey nesting mounds, seabirds and water dragons. You can picnic on Burleigh foreshore or relax on Echo Beach. It's worth a visit.

Within an hour's drive of Brisbane and the Gold Coast, Tamborine National Park offers glimpses of the Pacific Ocean, Gold Coast skyline to the east and national parks of the Scenic Rim to the west. Whether you're interested in parks, rainforests, waterfalls, art galleries, walking, hiking or horse riding, it has it all. Although some tracks have short, steep sections, most walking tracks are relatively easy and can be covered within a few hours. There is a wide range of holiday accommodation on Tamborine Mountain, including hotels, motels, bed and breakfasts and cabins.

Whether it's a romantic getaway or peaceful isolated vacation you seek, the Southern Moreton Bay Islands are ideal for you. You can enjoy a variety of water sports, swimming, boating and fishing in a breathtaking surroundings. Dolphins, turtles and dugongs also seem to like this quiet vacation spot to escape to, and can be seen in the secluded waters here. There is a range of accommodations and serviced apartments to meet your budget and needs.

With nature reserves, lake and spectacular wildlife around, Coombabah Lake Conservation Park is a hidden gem, an experience not to be missed. It's one of only five sites in Queensland included in the RAMSAR international convention for significant wetlands. With a wide marine habitat and over 150 bird species including migratory birds, it's a perfect place for bird watching visits.
The City of Gold Coast supports a range of free and low cost activities for you and your family to enjoy. When travelling, check out our Gold Coast airport transfer facilities. Our drivers are not only professional and friendly but can give you a wealth of information about these parks and a lot more. Express Transfers can be booked to transfer you to these parks, landmarks or any other attraction in the Gold Coast. Call for a day tour quote to visit these parks and gardens and create beautiful memories with our safe and timely service.
Call Us today to book an airport transfer or direct transfer.
Our services include professional and reliable Gold Coast airport transfers and Brisbane airport transport. We offer personalised service by providing private transfers, at the time that you choose and travel directly to your destination. From airport transfers, travel to meeting places and tourist destinations, we do it all. All of our prices are inclusive of airport and motorway tolls, and you can pay online or pay the driver if you wish.