About Us
Our Company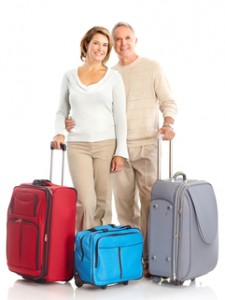 Express Transfers is an Australian owned and operated private transfer company, operating for 8 years, which has enabled us to build a solid customer base that consistently chooses us over other service providers.
We take satisfaction in the high level of service offered by all of our chauffeurs. Our drivers are all professional, punctual and are a complete private chauffeur service.
We've learned that it's important to listen to each customer in order to improve our service and provide the best experience to our customers. In fact, we routinely ask our customers to give us their candid feedback on TripAdvisor, Facebook, Google, via phone or email. We read each customer's input and respond to them so that they know we value their patronage.
More than just an Airport Transfer Company
Today, Express Transfers offers more than just airport transfers. We specialize in Gold Coast airport transfers, Brisbane airport transfers  and Sunshine Coast airport transfers as well as corporate transfers, day tours, sporting event transfers, private wine tours, special event transfers and more.  Since each customer and travel is unique, we take special care to ensure that our customers receive the best of care on each journey.
We look forward to offering you the most professional chauffeur service in South East Queensland and Northern NSW.
Our Team
Our team consists of our back office staff, customer service staff, and of course our drivers. Each team specializes in handling a specific part of the booking process to ensure that our customers have a smooth and professional experience from making their booking, to invoicing, to the actual transfer. Our customer service team has gained expertise in answering questions, following up on bookings, handling travel changes, booking custom travel for large groups, events, and travel agencies, and more. Our back office staff works on booking confirmations, flight monitoring, scheduling the vehicle and driver, and of course the invoicing. This level of organization allows our drivers to plan their transfers, arrive promptly at the correct location for pickup and drop-off, meet our customers with easily identifiable signage, assist the traveller with their luggage, and get them to their destination comfortably and safely. It's of utmost importance that every aspect of a customer's travel is top-notch.
Our vehicles & drivers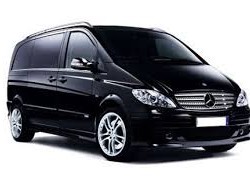 We maintain and upgrade our vehicles to provide more options and a smooth ride for our travellers. All our vehicles and drivers are Queensland Transport Accredited, insured and smoke-free. In fact, we keep a close eye on the maintenance schedules for all vehicles so that they are in optimal condition on every trip. Since our travellers range from individuals to large groups, we have a variety of vehicles including Opel Zafira, Hyundai Imax, Volkswagon Multivan, Ssang Yong Stavic, Kia Carnival, and Toyota Hi-Ace Mini Bus. We are well equipped to handle our travellers and all their luggage quite comfortably. We can even provide trailers for any extra or oversized luggage you may have.
Booking your Private Transfer
To assure the best of service, the Express Transfers website is kept up-to-date and is available 24/7 for our travellers to book online. Our website has been updated for ease of use on desktops and even mobile devices for our travellers that are on the go. Our booking process is simple and allows our customers to get a quick quote for their journey before proceeding to complete the booking process. Our customer service agents are available via chat during business hours, and during after-hours we handle customer requests and bookings via phone and email.
At Express Transfers, we know it's important to connect with our customers and understand their travel needs to provide them world class customer service. We strive to have each customer give us a 5-star rating and choose us as their preferred service provider for all their transfer needs.
Express Transfers making your transfers and tours that bit more special.
Book your Gold Coast airport transfer, Brisbane airport transport, destination transport, or tour transport with us today! We know that you'll enjoy being driven by us.